Fraserview Nursery Ltd is family run grower & plant retailer in Abbotsford, BC.
Family Run
Fraserview nursery Ltd is family run grower & plant retailer in Abbotsford, BC. We started our business in 1996 with the joint efforts of my family members including my dad, mom and wife. My kids started helping me to run my business recently.
Plan your next Garden with us!
Shop for your Garden or landscaping project with the folks who grow your plants. The entire team at Fraserview Nursery is well versed in the selection and cultivation of all of our plants, and we'll help you make wise choices for your yard or garden. Because we grow our plants, we understand the West Coast climate, and we'll help you choose plants that will thrive.

Wholesale Available
As growers, we can easily meet the needs of your nursery or garden centre. We'll help you stock your shelves with beautiful, healthy flowers, plants, shrubs and trees—everything your customers are looking for. Contractors and professional landscapers, our team works with you to locate all the plants and materials you need to satisfy the wishes of your clients, and if we don't have what you're looking for, we'll find it.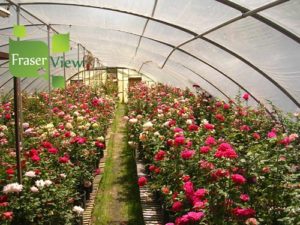 Whether you're landscaping your property or you are professional landscaper, putting in a garden or planting a tree, you'll find everything you need for a price you can afford at Fraserview Nursery Ltd in Abbotsford, BC. Not sure what plant makes sense for you? Talk with us! We're proud of our green thumb and are glad to help you solve any landscaping dilemma.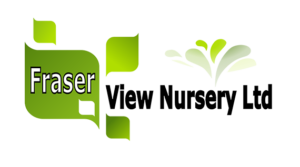 Retail
We carry a complete line of healthy, certified plants and more for retail including Broadleaf evergreen, Cedar liners, Ground coverings, Perennials, Plants, Shrubs, Top soil, Trees, Conifers, Fruit trees. Whether you are looking for a flower or two to add colour to your property or you're a professional landscaper seeking a reliable source of plants,We invite public alike to visit our location.